Robinia is an extremely demanding and specific wood for processing. Since the wood comes in very individual lengths and shapes, only a few processes can be automated. Most of it is manual work. Employees gain knowledge and experience with us by following high standards, which contributes to a high level of quality that meets all European and world requirements. Feel free to watch us at work here!
Collecting Wood
Our fresh wood is stored and pre-dried outside on the factory premises.
Sawing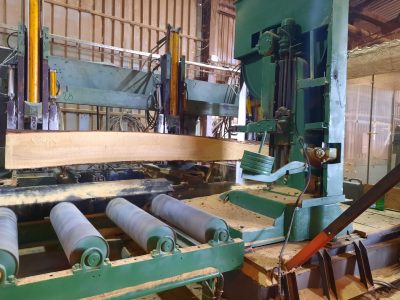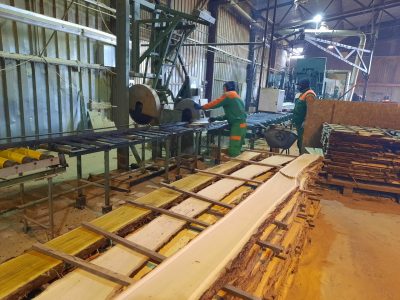 Drying
The wood is dried in drying chambers to a wood moisture content of 16%.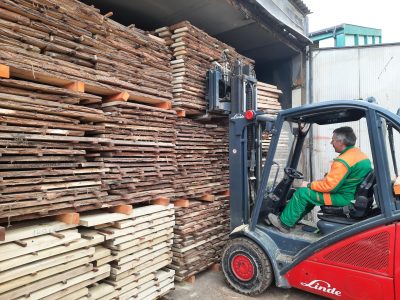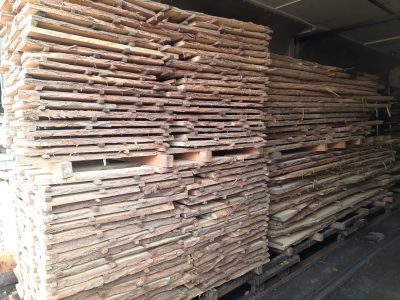 Cutting and grinding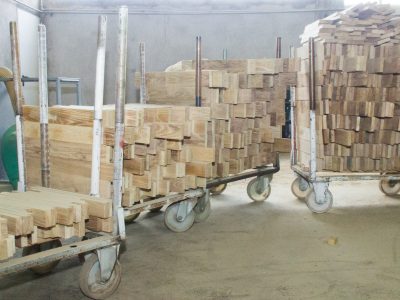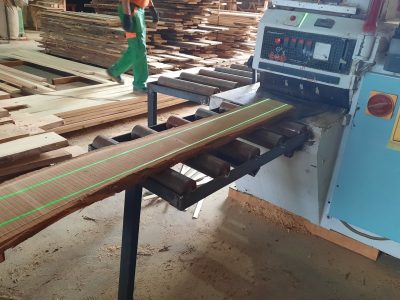 Finger jointing
Our speciality is the production of finger-joint boards and beams of up to 7m length.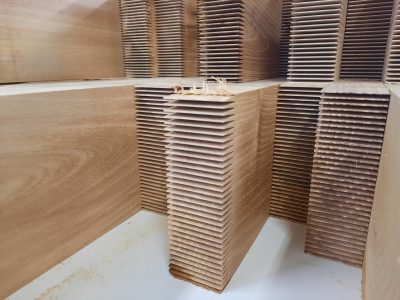 Finishing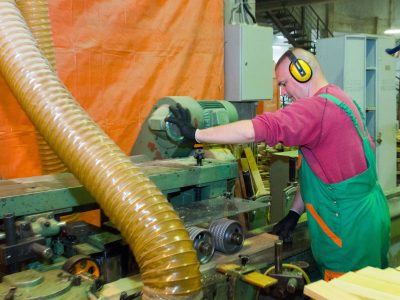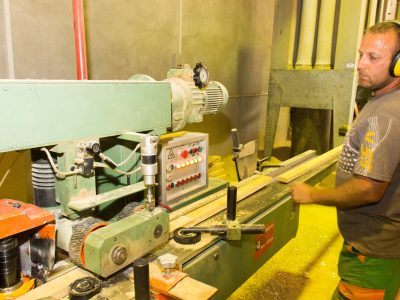 Stock